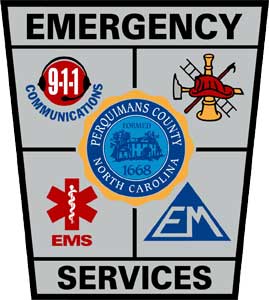 Perquimans County Emergency Services includes our EMS, Emergency Management, 911 Communications and Fire Marshal divisions. For more information on each division of our department, please click on one of the links below.
Office Phone Numbers
Hertford Town Office: (252) 426-5311
Perquimans Co. Sheriff's Office: (252) 426-5615
Perquimans Co. EMS & Emergency Management : (252) 426-5646
Perquimans Co. 911 Communications Center: (252) 426-5751
Perquimans Co. Water Dept.: (252) 426-8230
Winfall Police Dept.: (252) 426-5751
Winfall Town Office: (252) 426-5015
Albemarle Electric: (252) 426-5735
NC Dominion Power: (888) 667-3000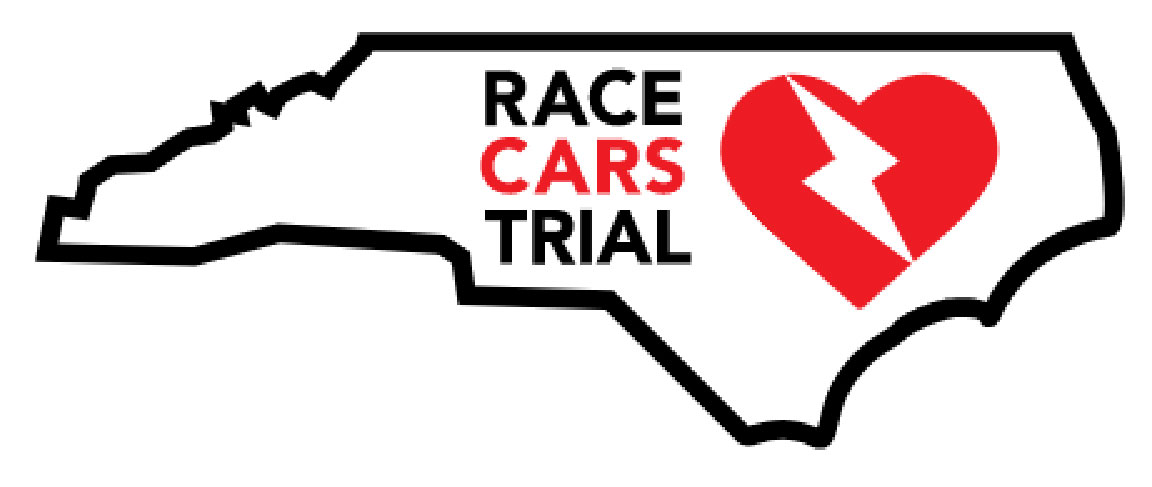 What is RACE-CARS?
Current statistics show that approximately 350,000 out of hospital cardiac arrest (OHCA) occur per year with only 8-10% surviving. Nationally, less than 40% of patients receive bystander CPR and only 29% will have an AED applied prior to EMS arrival on-scene, and 70% of patients do not receive timely defibrillation. The average time from 911 call to EMS arrival is greater than 7 minutes.
The Perquimans County Emergency Medical Services and Perquimans County 911 divisions are participating in the RAndomized Cluster Evaluation of Cardiac ARrest Systems (RACE-CARS) trial being overseen and managed by the Duke Clinical Research Institute. This trial is designed to evaluate communities, emergency responders, and health system interventions in North Carolina to improve outcomes of out-of-hospital cardiac arrests. We feel the greatest opportunity for improving cardiac arrest outcomes is an intensified strategic focus on improved 911 recognition of out-of-hospital cardiac arrest, the delivery of telephone CPR, more rapid deployment of first responder defibrillation, and improved use of bystander CPR.
Below is a RACE-CARS Explanation Letter provided to Public Safety Staff in June 2022. Also below is a "4" Life Community Training Flyer. You can help us improve the outcomes of out-of-hospital cardiac arrests in your community by hosting a "4" Life Training. Click the "Request for Emergency Services to Provide training Form" button below to schedule a free class and together we can make a difference!
Important Documents & Forms