The Perquimans County Emergency Management Division works with local agencies to ensure the preparedness of Perquimans County in the event of a natural or man-made disaster. Emergency Management coordinates the response and relief activities within the county due to a disaster. The division works with the community to identify, analyze and develop emergency plans for hazards that may have an impact on the county. Emergency plans are developed through management of preparedness, response, recovery and mitigation programs.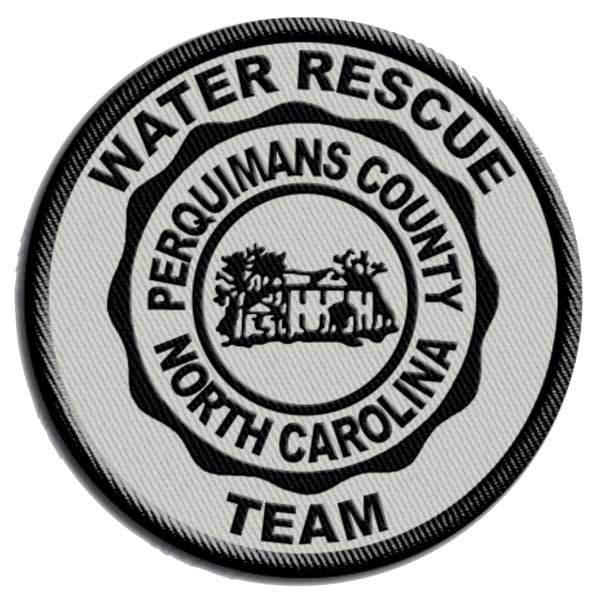 The Perquimans County Water Rescue Team is a multi-agency team under the Emergency Management division. The Team is comprised primarily of Emergency Services Staff, Sheriff's Office Staff and Fire Department members. Responses include surface water rescue, water evacuations, search and recovery, and other marine related tasks.
Important Information & Documents
You must first login to access the file above. Please contact the Emergency Management office to request access.
| | |
| --- | --- |
| Emergency Links | State Emergency Links |
Media Outlets
Radio Stations

WRSF (105.7 FM)
WKJX (97 FM)
WBXB (100 FM)
WCNC (1240 AM)
WGAI (560 AM)
WFMZ (104.9 FM)
WGPS (88.3 FM)
WERX (102.5 FM)

Television Stations

WTKR - TV 3 CBS, Norfolk, VA
WAVY - TV 10 NBC, Portsmouth, VA
WVEC - TV 13 ABC, Hampton, VA
WITN - TV 7, Washington, NC
NC 211
No matter where you live in NC, you can dial 2-1-1 and a compassionate, trained NC 2-1-1 call specialist will help you to find available human services resources in your community.
Business Planning
Does your business have an Emergency Response Plan? Download our sample emergency response plan below or visit https://www.ready.gov/business for more information.
Know Your Zone
In an emergency, local officials will order evacuations using zones to keep your family safe. The zones highlighted in the document below identify areas most at risk from hurricanes, tropical storms, and other hazards.
What to Bring & And What Not to Bring to a Shelter
What to pack - Emergencies can happen suddenly and you may not have time to pack. Your safety is most important – grab your loved ones and get out of harm's way! However if you do have time to pack, please consider these tips.
Do Bring
Bedding
Clothing
Medications
Your child's stuffed animal
Blanket or other "lovey"
Your emergency kit
Don't Bring
Alcoholic beverages
Illegal drugs
Weapons
CERT Information
The Community Emergency Response Team (CERT) program educates volunteers about disaster preparedness for the hazards that may impact their area and trains them in basic disaster response skills, such as fire safety, light search and rescue, team organization, and disaster medical operations. CERT offers a consistent, nationwide approach to volunteer training and organization that professional responders can rely on during disaster situations, allowing them to focus on more complex tasks.
Emergency Management is proud to partner with 3 CERT Teams in Perquimans County
Albemarle CERT
Deep Creek Shores CERT