Our Mission
Our Mission is to enhance the quality of life in Perquimans County by ensuring a safe and secure environment within the county complex, to protect life and property throughout the county, to work cooperatively with all law enforcement agencies, and to perform our sworn duty with pride and dignity.
Motto
Preserving the Past, Protecting the Future
Staff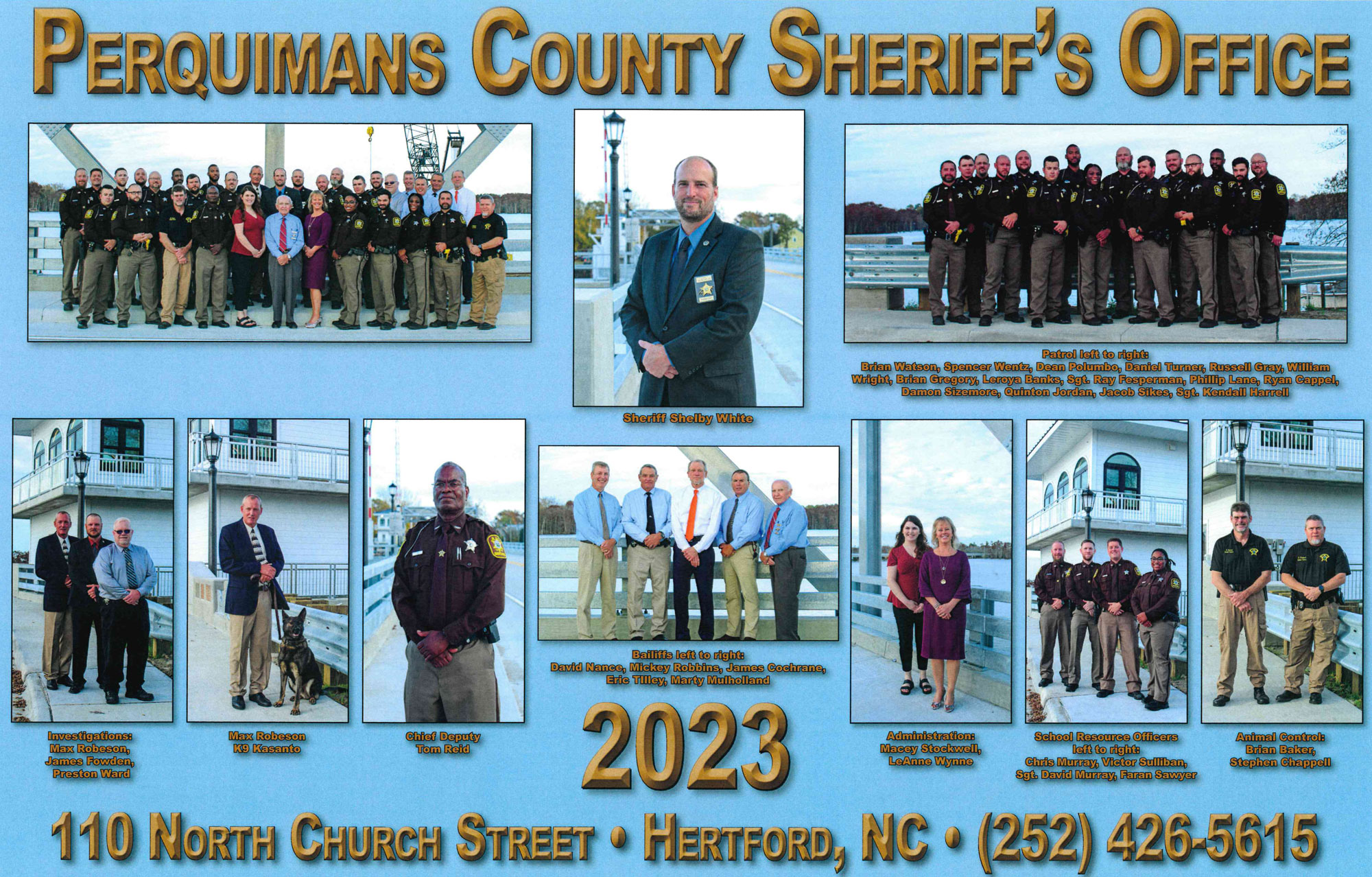 Apply to The Perquimans County Sheriff's Office Today!
The Perquimans County Sheriff's Office is now accepting job applications for Deputy Sheriff. Every Justice Officer employed or certified in North Carolina must meet certain minimum standards under 12 NCAC 10B .0300:
Be a citizen of the United States.
Be at least 21 years of age.
Be a high school graduate, or the equivalent (GED).
Must complete a medical examination by a licensed physician.
Required drug screening.
Make full disclosure of criminal history both upon application and while holding certification.
Be of good moral character.
Have a thorough background investigation conducted by the employing agency, to include a personal interview prior to employment.

The position has various hours and the salary range is $34,104.00 to $53,972.00 per year, based on experience. Benefits include insurance, paid vacation and sick leave, and a holiday premium. If you are interested please complete a county application and a form F-3 Personal History Statement.